Mailing to your LearningStone participants just got better
Do you want to send out a challenge, a reminder for a advanced training course or simply a happy holidays message?
If you have more than one or two training or coaching groups on LearningStone, maybe even hundreds, you know that it's important to be able to select the right combinations of recipients to send messages to.
Though LearningStone has long offered a powerful mailing system, it just got better. The big difference is that we have improved the way that you can pick individuals or groups from both active and archived group spaces. 
Mailing to individual recipients
Select a workspace (you probably only have one so that's done)
Choose an active or archived group space.
Search for recipients
Select one or several (or combination with tags) recipients and you are ready to send your message.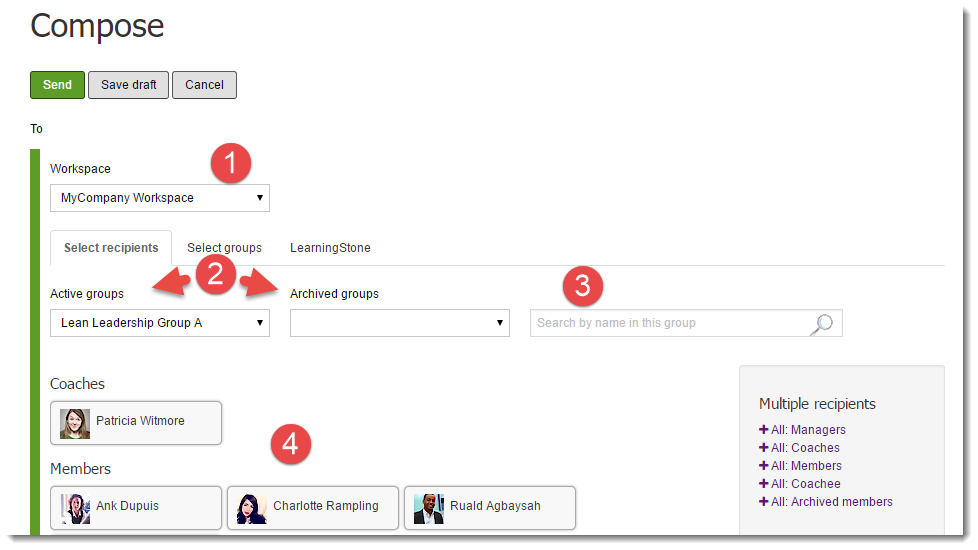 Mailing to groups
If you want to mail to groups it's also become easier to pick groups or subgroups from both active and archived groups.
          5. Pick either Active, Archived or a combination of groups and quickly pick roles from those groups.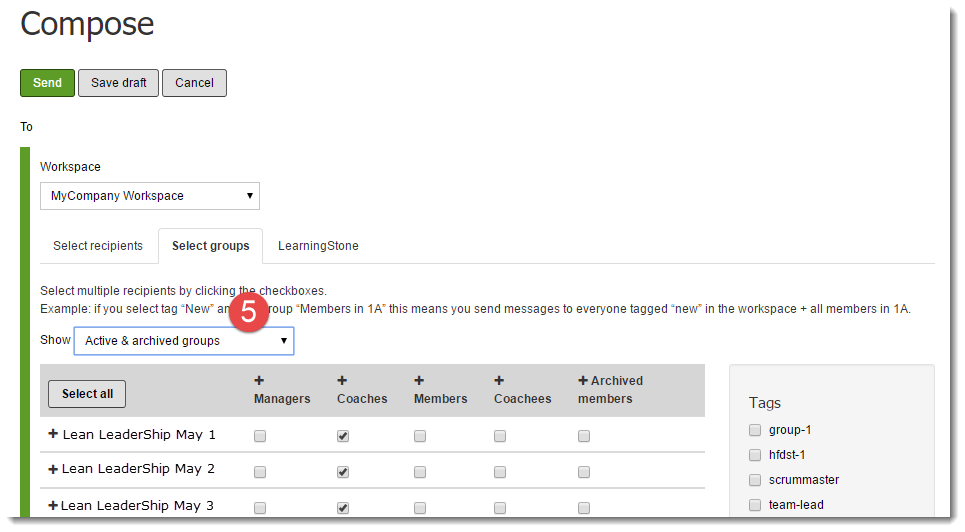 Once you've picked your recipients, you can compose your message and send it out. Messages will be sent immediately. 
Don't forget you can also schedule messages in a groups space by adding a "Automatic message" block to your course timeline.