New & Improved: Personal Folders & Export
Member Folders are now called Personal Folders
Thanks to feedback from our users, we often find ways to improve basic elements of LearningStone. If we didn't thank you enough before -  shame on us – thank you, thank you, thank you!
In today's release "Member Folders" have been renamed "Personal Folders". Each member has a personal folder which can only be entered by that member and the coach or manager of that group. Personal folders are great for homework that doesn't need to be shared with other members and for something like a portfolio that might be shared at a later date.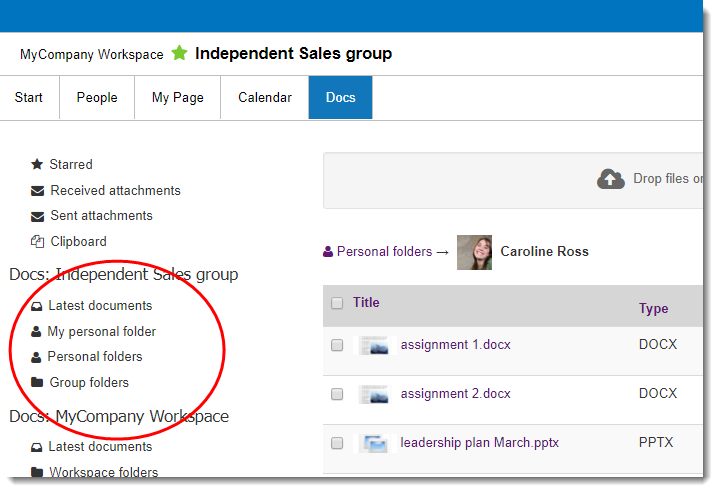 Exporting members
As our clients are growing, we're improving usability on several levels. When you are supporting groups with hundreds of members or dealing with hundreds of courses with many thousands of members, we realize you will need some extra features. We recently improved course timeline management and today we've launched a new export tool for Workspace Managers. Now they are able to export all members of all group spaces – both live and archived – in one ordered Excel or CSV file. You'll find the export buttons at the bottom of the Workspace Settings. You can also export members of an individual group from the "People" page (of course only the details that you are allowed to see). Regular members cannot export email addresses or any details that individual members have chosen not to share.
Enjoy!