« Back to All Blogs
What are we working on?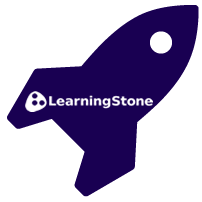 We'll be releasing some big things at LearningStone soon. Do you want to know more, please let us know! And if you are happy with everything as it is, just wait until the main release.
1. Self Grading Tests
If you use LearningStone, you'll have seen the great forms and survey functionality. With "Forms" you can create signup forms, intake forms, evaluations and more. Many of you have been asking us not to send you off to other vendors for self grading tests so we're working on integrating self grading tests into the "Forms" functionality. Now that's great news!
2. Conditional Learning Path
Users will soon be able to go through a course timeline depending on their progress. For example: a participant needs to have seen a video before continuing on to the next one or a participant needs to have gone to the face-to-face class, before going on to the next level. Simply set a condition per course block and you're set.
3. Individual learning or coaching
LearningStone is well known for its collaboration features: participants learn and work together but you may want your trainees or coachees to work individually. Are you interested in offering individual participants access to course timelines, learning material, an upload-folder and more without meeting other participants, you'll love what's coming!
4. Auto-scheduling Learning Path
Our users all across the world have long discovered the possibility of scheduling content, events, evaluations or any other function in our course timelines. But what happens if members of a group do not all start at the same time? We're providing an answer with "Auto-scheduling", which means the date of joining a group, determines the schedule (when content or other functions are accessible for that specific individual).



Copyright LearningStone