Sign up for: Switching to blended learning - 4 week virtual course
Catch the wave: ready for the 2nd wave with blended learning! 
The key to success: Blended learning! In the beginning of April, LearningStone created a special "Training in the time of Corona" program for trainers and other talent developers. Just to help. After all, we know how to design a training course in an online learning environment, and we invited experts to add and contribute their knowledge so we could offer a practical training to help you create your own blended training.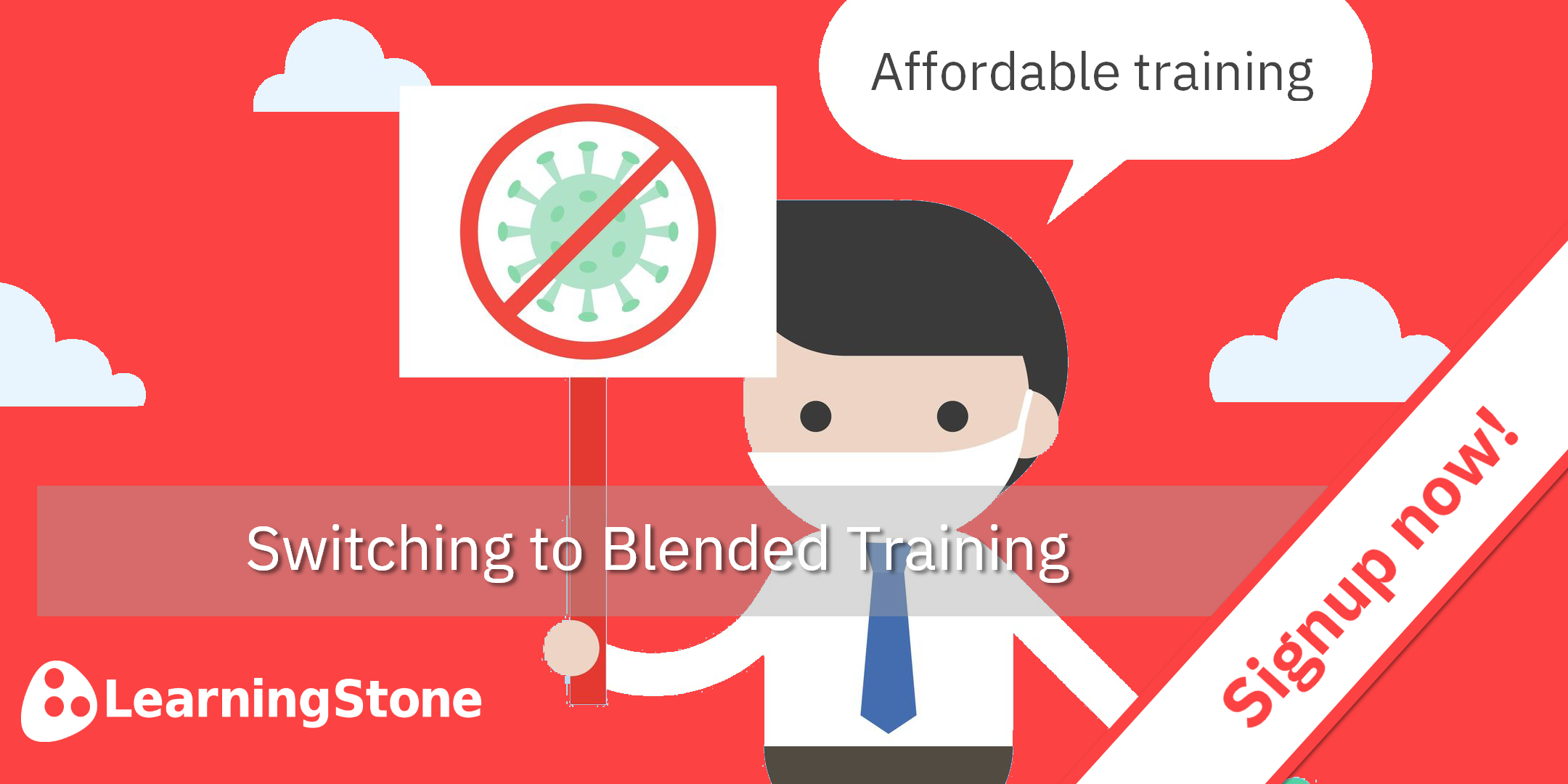 Of course, this initiative kept up with the rapid development that trainers and coaches have gone through in recent months. The fifth edition will start in September and will mainly answer the question of how you can make your training future-proof now: how do you best combine online and offline? So that you can continue training combining online and face-to-face.
GOGOGO!
You can now sign up for the course "Switch to Blended Learning". In four weeks time you will be practically at work:
You will apply the concepts of blended learning to your own training.
You will set up your online learning environment, your own affordable academy.
You will learn how to shape social learning online, so that you can achieve group dynamics, personal contact and engagement in online sessions.
Every week you follow one or two online workshops on Thursday or Tuesday (see time and dates below). In addition, count on about one day for the development of your own online academy and interaction with others on the online learning environment of this training. Yes, we practice what we preach!
You will also receive personal coaching: during the four weeks that the course lasts, there will be consulting hours every week and three opportunities to meet Petra, Sjoerd, Michiel or Paula one-on-one We'll help you develop a blended training, tailored to your practice and ready for the future.
Costs and registration 
Your investment is €350 / $ 392 / £ 312  and that includes a paid learning environment that you can use for free. After the training you can decide to continue using the free version of LearningStone or switch to a paid account (from €62 per month). Learningstone users and Nobtra- and Develhub-members receive a € 50,- discount.
How can the costs be so low? All those involved want to support the trainers as much as possible in order to continue to make their valuable contribution to society. This way we can support you to take the step to a sustainable training offer.
 The live video sessions are on Thursdays and Tuesdays at 9 AM EST (New York), 14:00 BST (London), 15:00 CET (Amsterdam)
Would you like to join in, but these times aren't convenient? Please let us know!
 

 

Tuesday

Thursday

 
 
week 36
 
Sept 3
 
 

week 

37

Sept 8
Sept 10
 
 

week 

38

Sept 15

Sept 17

 
 

week 

39

 

Sept 24

 
 

week 

40

Sept 29 
-
 - spare date - 
What did participants from our last edition say?
"I enjoyed the course, particularly the opportunity to work with other people from different backgrounds and the variety of different platforms, learning techniques and tools we covered. It was really good to see how easy it can be to create an online learning platform using Learning Stone, it's something I have wanted to do for a long time but always thought would be more difficult!" David, Trainer 
"I have learned tools to go online with for my training, along with working with LearningStone. For years it has been my dream to create a blended learning program, but it always stayed with live training within a group or team. Now, during the Corona outbreak time, I have been forced to rethink my trainings and to come up with a full online training." Jacomien, owner of a training company.
"Great to share experiences with peers and help others. Nice structure with a varied program. Not only LearningStone but really with in-depth elements and excellent guest speakers. Great! Tastes like more." Paul, owner of a training company.
"Great training! Got a lot in touch with new systems and methods. The nice thing is that a lot of things are touched upon and that I was triggered to figure things out for myself and get moving. I have lots of ideas and a lot of energy left which I am putting into practice right away." Anne-Marie, Trainer
Super training. Learned a lot about the functions of LearningStone and making blended learning fun. Everything I could have thought of and more than that was covered. Thanks a lot. I am very happy that I was able to follow this course." Niencke, Trainer