Are you ready for Dedicated?
LearningStone is a cloud-based software as a service (SAAS) which offers flexibility, power and ease of use. By offering a wide array of configuration options, your own design, and of course the powerful and flexible course timeline editor, it's easy to develop your own brand and services within the cloud based LearningStone architecture.
For some companies, it can be interesting to consider the possibility of a fully dedicated technology platform with no reference to LearningStone as a service. We've called this LearningStone Dedicated.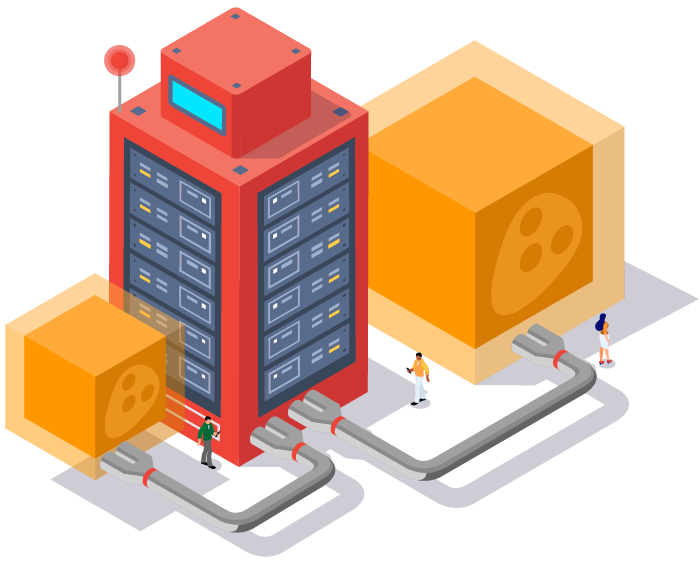 What is LearningStone Dedicated?
LearningStone Dedicated is a fully modular architecture making it possible to not only run a white labeled version of an incredibly powerful system but also to add custom modules, integrations, payment systems, custom reporting and more.
Maintainability
The web is an ever-changing world, and many training and coaching providers have experienced that it is extremely hard to maintain a fully custom-built service. Within months the cost of maintaining a custom-built service tends to rise due to new browser versions, new devices, and especially unexpected usage. LearningStone Dedicated can be updated automatically along with the rest of our applications, or it can be timed and updated when it suits your business.
Customization and integration
LearningStone is a technology company that can provide custom built components and integration with your back-office systems. We have the experience to build safe and secure connections or develop custom API's.
Pricing
We offer our dedicated approach to companies interested in (re-)selling a service and to heavy users needing to integrate the service in ways our standard cloud service cannot. LearningStone Dedicated can even be used 'as is', simply under another name and brand or heavily customized. Though the dedicated approach is more expensive than our standard cloud subscriptions, we have made it affordable by standardizing parts of the architecture. And it's important to take the full cost of ownership into account when considering your own custom solutions.
The pricing (starting at 35,000 Euro / 42,000 USD plus a 2,000 per month fee) includes hosting, backup, updates, and "white glove" support. We can host it on your premises or on dedicated VPS's in our safe server-farm.
The Technology
LearningStone was developed with Zotonic, a versatile open source framework based on Erlang, the language that is becoming more and more popular for scalable online solutions.
See our page on technology for links.
Architecture
LearningStone Dedicated is a high availability, super scalable system. Our uptime is higher than 99.9%. Months can pass with a 100% uptime even when we upgrade code on a regular basis.
Powerful database (based on PostgreSQL): state of the art, open source database with lighting fast indexing and easy replication for backups.
Modular approach: Keep what you want, change what you don't.  You can replace specific modules in LearningStone and let our team do custom work for you.
Templating Engine: flexible, responsive Bootstrap templates.
Translation files: for your own interface language. We can develop both western and non-western versions for you.
Messaging engine: mail engine capable of sending millions of mails per month including logging and bounce management capabilities. No external mail system needed.
Storage and caching: do you need large amounts of storage? We've made it affordable and doable to connect to S3 by developing a high-end caching system.
Video conversion: if you need video storage, we simply include our video conversion and storage functionality and you're all set.
Hot code replacements: Due to the Erlang architecture, LearningStone can usually update code without any downtime at all.
Extensive roles: users can log in and enjoy different roles in different workspaces and groups.
Well managed onboarding: LearningStone offers multiple ways of adding people to groups based on extensive experience with real world scenarios. Includes both Facebook and LinkedIn logins.
High level security: Based on the new Sha-2 encryption standard. Dedicated applications receive their own SSL2 certificates.
Contact us now
If you are interested in LearningStone Dedicated, you can ask us for a proposal which will contain both a service agreement and a cost overview of the custom-built modules and specific maintenance costs, if applicable.