Testimonials about LearningStone
Are you wondering what LearningStone users are saying? Check out the following testimonials. Would you like to get in touch with a user in your field to share some experiences? Just let us know and we'll arrange it for you! Would you like to add one? Please let us know!
"LearningStone definitely meets our needs"


Janette Beetham - Rights Resources Limited
Having searched for many months for a learning platform which was suitable for delivering a dyslexia-related program I finally found what I was looking for in LearningStone. Some of our administrators and our users have 'processing differences' such as dyslexia and dyspraxia so having administration aspects as well as a user-interface which is 'accessible' and user-friendly is imperative for us. LearningStone definitely meets our needs...and with the newly added tests & quizzes feature this has now helped us fill in the gap we had - in seeking a way to be able to deliver ongoing CPD for our Accredited Dyslexia Champions. 
At Right Resources Limited we specialize in working with people with dyslexia & associated processing differences. We utilise 'accessible' services and tools to help employers support 'a thriving and productive neuro-diverse workforce'. LearningStone is helping us achieve our mission in raising awareness of the benefits of embracing and supporting neuro-divergence in the workplace. 
"Completely blown away by LearningStone's features and tools!"


Daniel Douglass, President of the The Scale-Up Group
The software has taken our business from a static (website-classroom-email) customer experience into a whole new dimension. I think the official term is "blended learning" but for us it's an elevated value proposition based on the digital requirements our clients have for us today. I don't think the future is e-learning but rather in-person learning combined with tools like LearningStone.
Good tool, great service


Miek Wouters, Facilitator at Wolters Kluwer
At Wolters Kluwer Training, we had the first experience with LearningStone. LearningStone is a user-friendly, intuitive platform.
Back- and frontend are very similar. This makes admin management easy.
Our trainers and participants were both enthusiastic about having everything in one place. We also highly appreciate the good service.
Great solution for trainers who want to engage in blended learning.


Peter Moors, Trainer at Locus Training
Locus training, coaching and advice recently started working with Learningstone.
This cloud-based platform has a great interface and works very stable. 
The design is nice and for our trainees easy to understand. The collaboration features are great to support the social aspect of learning in groups and adds value to social learning dynamics 
The course timeline is easy to understand for our trainees.
Learningstone offered great support when I started working with the program.
As a trainer, you can do it all by yourself but colleagues can use it just as well.
The easy to use interface wich helps me as a trainer to shape my course.
"I could not run my company without LearningStone"


Jeanne Bakker, Owner at Brain Bakery
What I love about Learning stone: Ease of use even for groups of more than 700 participants. Very easy for participants to join through Facebook or LinkedIn. Both smartphone and desktop work fast and well. To post something takes no more than it would on Facebook. I use LearningStone for Social Learning during Learning Journeys of 9 of our larger clients. Twice I needed some help and they were there for me with a good solutions. I recommend LearningStone (and no I have no relation with them whatsoever except being a raving Fan. :-))
LearningStone is a great tool!

Freek Jetten, Training/Consultant at KSG InCompany
We appreciate Learning Stone very much as a reliable and easy to use tool to support us in developing blended learning solutions. 
It is great value for money. The Customer Support is very fast and personal.
"Great virtual learning environment for our clients"


Ernst Harting, Partner at Phaos Consulting
Learning Stone enabled us for the first time to offer our European clients a fully customisable, cloud based, attractive, professional virtual learning platform, with a modest investment in time and resources. After a full year, we couldn't be more pleased. The interface is absolutely great, with a solid design 'under the hood' that is still being improved. We find it easy to work with, tailoring each and every course timeline to the specific requirements of the client, including their language, logo, and house style. The system is very stable, and while some functionalities are not fully intuitive, customer support is always at hand. Apparently we're not the only ones who work crazy hours. We appreciate that our change requests are invariably taken very seriously and usually lead to the desired outcome. One of the most important features has been that even my technically less savvy colleagues quickly learned how to use and enjoy the system, and not just by the easy copy-and-paste and tweaking of existing course timelines. The built in storage and video upload works great, enabling us to share all our materials with the client in a heartbeat. And it's fast! Adding, modifying or deleting building blocks, and moving them around, is literally a matter of minutes. Add to that the numerous options for group collaboration, a nice survey tool and low cost per user, and you have a winning formula. I'm convinced that 'blended learning' will become increasingly important and that the same applies to LearningStone as a leader in the field. 
"I succeeded in getting my online training up and running in one afternoon"


Christiaan Montanus, Program Developer at Kapok Training & Acting
I succeeded in getting my online training up and running in one afternoon. Granted, I had most of the content sitting in a folder on my hard drive ready-for-upload. Granted, I already had a clear picture how to structure my online course. Granted, I'm not shy when working with a computer. But none the less, working with LearningStone as an administrator feels easy and familiar. LearningStone follows all conventions other web-based services you're familiar with so there's not much of a learning curve. There are no confounding menu's or settings for that matter. It's all pretty straightforward. And while I was setting up my course it was reassuring to be able to switch to the 'user view' with the click of a button and to similarly switch back to editing mode. Typo? Easily fixed. Switch this piece of info for another? Done in 3 seconds. Adding participants took no time at all since you're able to copy/paste an excel file with names and info.
When the course started, the participants got aces to the online material without any bumps and started doing their assignments leading up to the first face 2 face training (getting to know each other, reading up, a preparation exercise). I expected them to get more involved with the 'social timeline' where group members can exchange ideas and opinions - but that took some prodding from our side. 
My learning curve on LearningStone is mostly about how to encourage participants to engage with one another, facilitated in various ways by the platform: discussion, collaboration, uploading, sharing, etc. etc. The limitations are not of the platform but consist more of time restrictions and what my wife considers to be a 'reasonable time spent experimenting.
"LearningStone is my new assistant!"

Jacqueline Boots, Coach and Trainer 
I used LearningStone for an entrepreneurial course of 6 months. During this period the group got information and was able to communicate with the teachers and each other. It cost me less time to have contact with them. I think it's a great tool.
Working with LearningStone is very easy. It saves me a lot of time. It looks very professional.
"Our large project (150+ simultaneous courses) is easy to manage "


Bregje Spijkerman, Business Coach at TEAMTALK
With learningstone we can provide our customers more value in our trainings: 
- our large project (150+ simultaneous courses) is, thanks to learningstone, easy to manage 
- timeline and closed groups provide unique user experience 
- friendly reminders of location and time of training 
- easy video uploading so we can offer a warm introduction of trainers before the training 
- all material is accesible online
- evaluation form via email 
- reports of all evaluation forms
Perfect choice!


Annelies Tegel, Owner at Trainers Academie
I'm really excited about using LearningStone LMS! From the beginning I was enthusiastic and the support of LearningStone is so excellent. Therefore I decided to work with LearningStone and I was never disappointed! Perfect service, ease of use and they listen to new ideas for functions.
"The software is easy to use."

Anna Hill, CPA & Trainer at Accounting We Will Go
I use your software to teach an accounting course, and generally I like the software. I love the wall feature.
I was impressed when someone in my class had a technical issue with sound and they contacted you and you helped them. Thank you!
Great platform for courses with varied content media


Margo McClimans, Coach and Trainer at Coaching Without Borders
Lots of different mediums possible. Great support. Lots of features once you understand them all! Fast and very stable.
I really appreciate this cloud-based tool. It has quick uploads and tons of flexibility. My rep and his team are excellent at training and highly responsive with support and requests. The platform is extremely stable, secure and reliable. I like how my participants can interact with me and each other without needing to exchange personal contact details.
Especially great for an in-person group who wants extra online enhancement of the course.
The LearningStone experience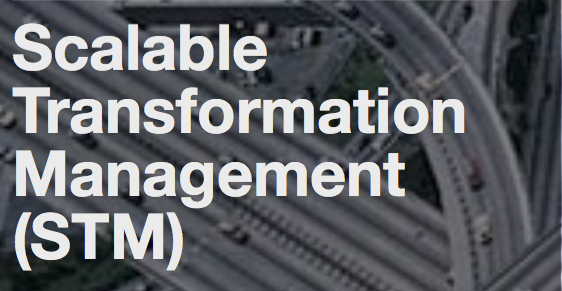 Jeff Samuelson, Trainer in Scalable Transformation Management (STM)
LearningStone was introduced to us via a wonderful conversation with one of it founders. The willingness to communicate and work through myriads of questions was obviously personal and passionate. After the decision was made many features were customized to our specific needs. This in and of itself helped us to feel the value of the platform. Each module was readily available to our novice user. The learning process was assisted through online documentation and personal phone support using video conferencing software. I recommend this platform over others for small and medium enterprises that have in house writers and managers of the learning platform!
Easy to use and customizable.
User friendly, great support, and able to customize to my unique business needs!


Sarah Stocker, Presentation Skills Trainer at Turpin Communication
I have been using LearningStone for over 18 months now and I am a happy customer. My training company has unique needs and we had a hard time finding a platform that accommodated all of them. LearningStone was easy to customize and customer support was extremely helpful anytime the solution wasn't obvious. I am fairly comfortable with technology, but by no means an expert, and I'm not an IT professional. I found LearningStone easy to learn and to set up our courses. Best of all, it has saved me a lot of time that I used to spend managing our previous platform. Customer support is excellent. Anytime I have a question or problem I receive a prompt response. And I honestly feel that they really care about whether I am satisfied with their product. I've tried other platforms and they were overly complicated, the design was messy, and customer service disappeared the minute I signed the contract. Save yourself the frustration and go with LearningStone.
LearningStone makes my life as a trainer so much easier!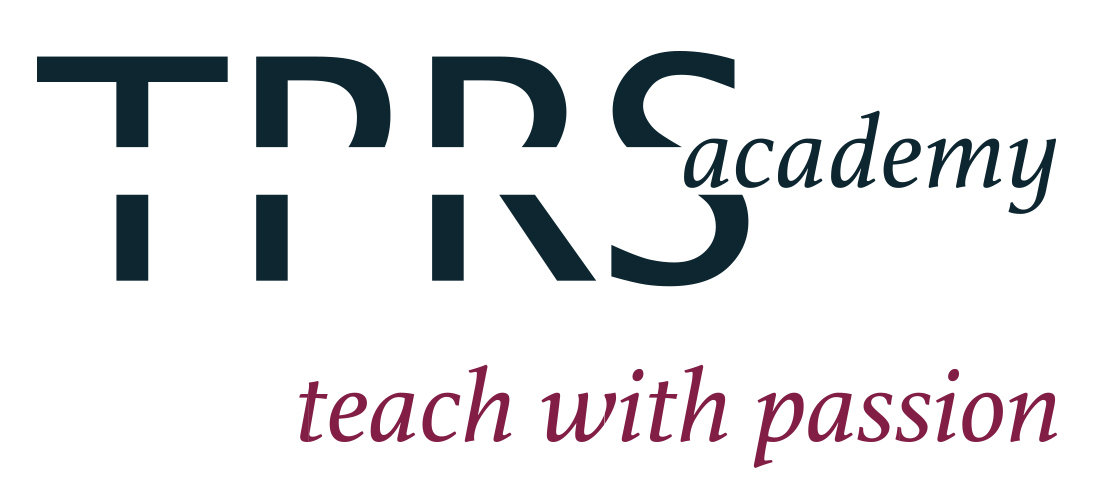 Kirstin Plante, Director and Teacher Trainer at TPRS Academy
We use LearningStone for our teacher training. It allows us to offer readings, videos and online sources in a very accessible environment. For me, the best thing ever is to be able to simply copy the contents of a course into the timeline for a new group. Really, course planning has never been easier! Also, our students (some of whom have no social media skills at all) often use the friendly looking message board for sharing ideas, questions and experiences, which greatly enhances the group interaction during course intervals. 
I also love the options for private interaction, document sharing, etc. It is all very easy to use, and when I have a doubt about something in the program, the developers are always available to solve it. I warmly recommend this program to anyone who organizes training or coaching groups.
Very accessible interface, friendly looking and adaptable to our own house style, very stable, affordable, saves loads of time, easy duplication of whole courses for new groups, everything in once place, I can do it all by myself.
Great Concept!


Fabienne Vanwynsberghe, HR Manager at Synergics
Learningstones is a very pragmatic & easy to use blended learning tool. 

It has a very instructive way or working, nevertheless, a good guidance throughout any tool is crucial. 
Our rep, gave me a great insight, a helping hand & the opportunity to contact him at any time with any question.
Easy to use, adapt to your own company look & feel.
Everything I want is possible


Jelske Hoogevorst, Improvisation Coach 
Why bother to develop your own online learning environment, when there is Learning Stone? Everything I want is possible, and so much more.
Along the way, I found out many more possibilities I never realized were possible. Not only is my course timeline very clear and are all my documents very well organized. But students can also meet and review each other, I can check each individual's progress, I upload so much data and have still not reached the limit. I e-mail students in groups as well as individually for assignments and appointments. To name just a few functionalities. And keeping everything around my courses orderly in one place makes me and my students happy, calm and focused.
The customer support is very fast, personal, friendly and thoroughgoing.
"Great product in addition to training programs"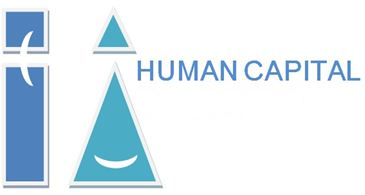 Karen Reichert, Trainer at Human Capital
Learningstone offers a nice survey tool, well designed and easily accessible.                                            
The support of this company is great.
"Great product, easy to use. Real value for your money"


Inge Goudriaan, Director at Bluefields
Bluefields uses Learningstone as an extra supporting online learning tool for coaches. We love this affordable, stable software product. They offer great and friendly support. With Learningstone we were able to lift our service to a much higher level in an easy way. Our clients value the extra online learning environment a lot.
"Great and easy to use platform for blended learning!"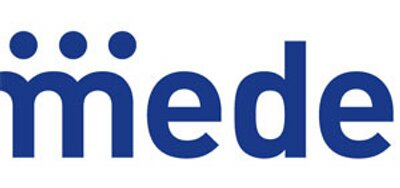 Marcel Daems, Senior Trainer at MEDE
We use Learning Stone to give our clients a special service in addition to our face to face training. Some content that we normally offered in these trainings, is now offered through the LearningStone platform. Because we are a small company with just 8 professionals and we didn't have any previous experience in e-learning or blended learning, LearningStone makes us learn it very fast. Why? Because it's so easy to use because the features are well developed. Not just for trainers and coaches, but also for our clients. What we experienced from the start is the way the developers of LearningStone were open for dialogue with us, so that features were improved fast: they listened very well to our feedback. After using it just for e-learning or blended learning, we also use it as a community platform for groups of our clients that are interested in working as a network. Great platform! to communicate with the teachers and each other. It cost me less time to have contact with them. I think it's a great tool.
Easy to use as a developer of courses. Easy to use as a member of a course. Customizing it for clients.
"Free E-module from LearningStone is perfect to try-out this professional E-learning software"


Anneke Van Hoek, Co-founder of Restorative Justice Nederland
We, at Restorative Justice Nederland (www.restorativejustice.nl), wanted to organise for the first time an E-training, in our case for mediators and judicial professionals. We hardly had budget so it was wonderful to find out that LearningStone offers a free module for a group of maximum 20 participants. I didn't have any experience with this kind of software so I was very happy to find out that LearningStone is very easy to use. And if something wasn't clear, I could email the helpdesk and received always very quickly the needed answers to my questions in not too technical language that I could understand. In this way I was guided through the software, by both the video-instruction and other information on the LearningStone website and the personal guidance from the Helpdesk. In that way I could easily design the E-training alone, without any background and technical knowledge in this field and with not much time investment or frustration. Another thing I liked is that you can tailor both the content / structure of your training to your own target group and personalize the design by throwing in your own logo etc. The end result looked very professional, and so it turned out to be a good 'business card' for our organization. But most of all I liked the fact that the software facilitates a lot of interactive communication, since that really can make or break the success of your E-training. Not only communication between the E-coaches and the participants was easy, but also between the participants. And because all participants could upload a picture and create a profile, the communication became personalized. Really cool and time-saving is the inbuilt survey-tool. Different types of questions are ready made, which you can tailor to your own needs and the evaluation results are automatically send to you and aggregated into nice charts. If you have to do this yourself it takes a lot of time to develop and analyse it. Now it's delivered to you automatically. I think with this tool LearningStone really stands out! All and all I highly recommend LearningStone to anybody who has no technical knowledge and not much budget and time. The costs are very low and the quality is high. Just try out their free E-module and get inspired. 
"Thrilled with how easy it is"

Sarah Cook, CEO of The Stairway Consultancy
The Stairway Consultancy is a leading management consultancy in the UK dedicated to helping organizations increase their focus on their customers and develop their leadership and employee capability. We discovered LearningStone when we were looking for a service that could support a management program involving trainees from all over the UK. It was important for us that we didn't have to start a long term project involving technical issues that would distract from our own work.
We needed a platform that would support both the organization of groups and offer us an online spot to organize the programme.
We've been thrilled with how easy the people at LearningStone have made it for us. Previous systems could take months to implement, LearningStone was a matter of days. LearningStone has made it possible for us to let our participants collaborate in a private environment and get to know our company from another side.
"LearningStone is just what is needed"


Peter Rizza, CEO of Princeton Center of Education
I like the advantages that LearningStone provides, Having a cloud based environment is very helpful, especially with a great interface. We have found LearningStone to be very stable with great support. I believe users will enjoy all of the collaboration features included in the service. We are so impressed with LearningStone that we have invited them to present at our local chapter for ATD in New Jersey so that our membership of trainers and practitioners can all experience this product.
"Good support for trainers!"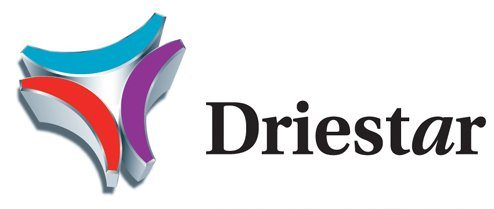 Bart Vollmuller, Project manager at Driestar Educatief
We came across LearningStone when we were developing a learning platform with Microsoft tools. We realized this was going to make our lives as trainers a lot easier and so we dropped our Microsoft approach and haven't regretted it since! LearningStone has saved us an incredible amount of time and the team has been very supportive and friendly at all times. Our clients are impressed with our new learning platform (and it hardly costs anything compared to our original plan).
Thank you LearningStone!
"Interactive sharing - great tool!"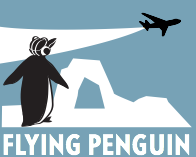 Gilles de Groot, Managing Director at Flying Penguin International
With LearningStone we were able to support our client with a system that saved time and offered great collaboration features that actually worked. I loved that it was so easy to set LearningStone up in my own house style. As we work internationally it's important that the calendar functions support different time zones and that LearningStone has a survey module built in making it easy to evaluate. I can warmly recommend LearningStone to any trainer not only because it's well made but because it really offered a competitive advantage.
At Flying Penguin International we chose LearningStone as we needed a system to support our training programme for an international logistics company. After the easy setup - which we could literally do within hours, we let our trainees join from all over the world: Stockholm, London, New York, Paris, Hong Kong and many other cities across the world.
Super easy ... & my class loved it


Megan Torrance, Ceo of TorranceLearning
I used LearningStone to support a class I taught for the eLearning Guild. I loved being able to set up the whole curriculum at once, then hide future sessions' material until the week I needed it. Classy! Best yet: the interface is intuitive enough for learners that I didn't have to waste time teaching them how to use it. We just used it.
I'm looking forward to using LearningStone for the next class!
Good experience.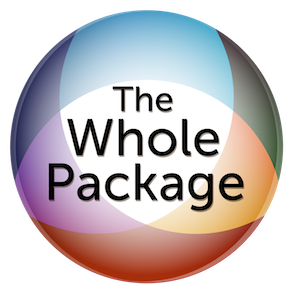 Bonnie Williams, Trainer/Public Speaker at The Whole Package
LearningStone is super easy to setup, even for me as a trainer with relatively little experience with learning systems. I found the collaboration features easy to use and more importantly my clients ¿ the participants in my groups find it easy to use LearningStone. I'm really happy that LearningStone lets me upload video besides other learning materials. Alltogether a good experience.