So you noticed that our new login has two steps? And you want to know why? Or just interested in the technical developments at LearningStone?
In the past two years, we've been working hard on the next version of our open source development framework Zotonic. In a consortium with Channelme and Driebit and WhatWebWhat – all amazing companies working on the open source Erlang based framework - supported by an MIT grant by RVO – we're creating  a new secure and stable environment that will help us build the next generation LearningStone. It will be faster, will offer even more security and it will be easier for developers to improve applications which includes faster code upgrading while the site stays up. Later this year, we will go live with this new version but for today, we make a small but important step: a new login interface.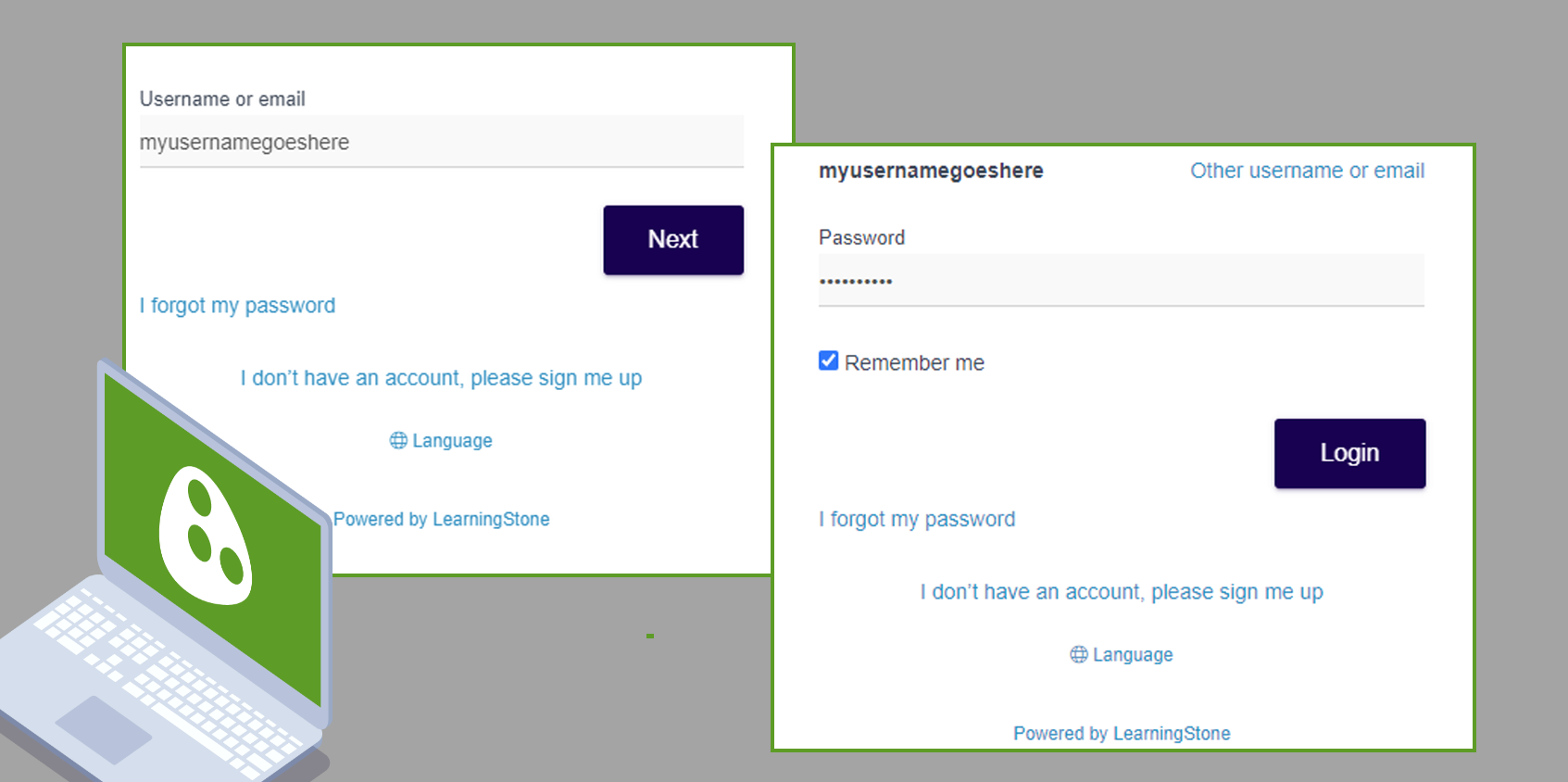 Two step login: a big step for integrations and security. The language switch is now also available on the login page.
What will you notice? When you login into LearningStone, you will need to enter your username or email first, and then - in the following step - your password. You may have noticed other sites doing the same (Google, Apple, Eventbrite and many more). There are many reasons: better security is given as the main reason (it makes it harder for hackers). We are happy with that of course but for sites like Google and for LearningStone, it's also supports Single Sign-On logins from another site.
Let us explain: We are working on a LTI Single Sign- on – which means that you can let your participants login via your own site using LTI (Learning Tools Interoperability) standards to go to their groupspace. In a word: your users won't need to remember two sets of login credentials.
But now suppose a participant of one of your courses tries to login directly into LearningStone while this participant should have logged in from your site. After step 1 (username or email)  your participant will be redirected to your website.
Confused or interested? Let us know! This also makes it possible to realize all kinds of integrations with e.g. a CMS, payment systems etc.
More about the MIT subsidies by RVO