New mobile app and other improvements
Like many other online applications, LearningStone is moving toward a "Progressive Web App". This is an app that doesn't need to come from the app store and can be either visited with a browser like Chrome on Android or Safari and added to the home screen.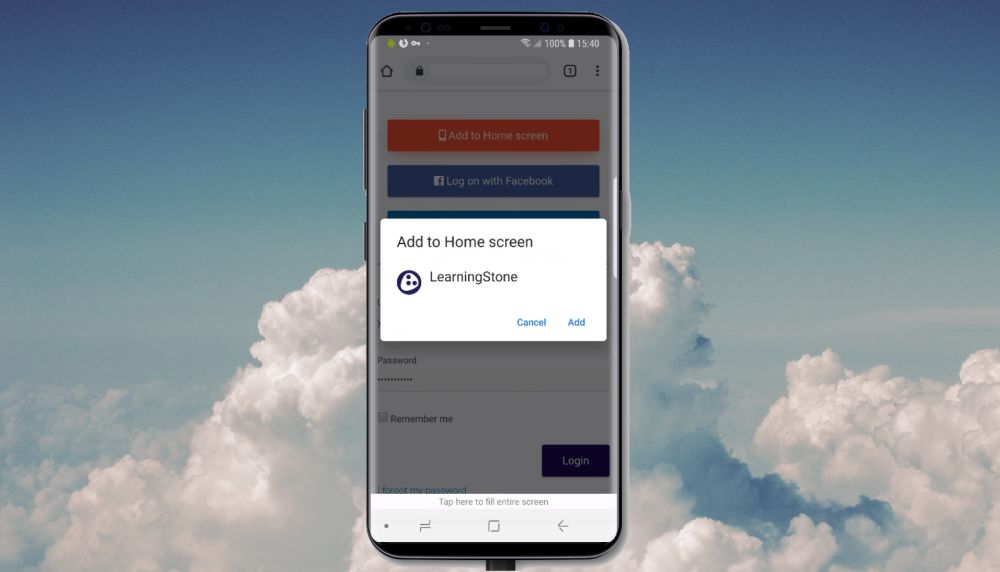 Don't go to the App store but go to www.learningstone.com on your mobile and login. On Mobile Chrome on Android, Safari on iOS (IPhone) and some other mobile browsers you'll see a big red button "Add to my Home Screen". Each browser has it's own procedure so just follow the steps.
If you don't see the button (if you canceled it or if you use a browser that doesn't support it), you can add it manually as follows:
Chrome (Android only): Menu > Add to my home Screen.
Safari (iOS only): Share icon > Add to Home Screen.
Login once and we'll remember your login. 
New Docs document interface
The Docs area is great for sharing learning materials and assignments. Our users upload videos, pdfs and much more and members can comment and 'like' documents. The Docs document interface has just been redesigned for both desktop and mobile. PDFs now open without downloading. Let us know what you think!
Immediate notification of Wall posts.
Didn't you hate it when you posted something on the wall of your training or coaching groupspace and members had to wait till their digest came in? This is still the default notification preference for all users (but they can change it) but we've now made it possible to bypass this notification speed. Simply type a message on the wall and you'll see! This has only been released to coaches and managers. Please use with care, your members don't like being spammed. Notifications include a friendly explanation that you are bypassing their preferences.