Roadmap news: LearningStone 2021 is live!
In the past two years we have been working on a new foundation for LearningStone. We went live on April 10th.
April 10 was an important day for us. The new version of LearningStone is a starting point for an even faster and safer framework for us to build upon. Overnight we introduced years of development work, part of which you will notice (editor redesigns, enormous increases of video upload speeds etc) and a large part of which will be 'underwater' (the use of HTTP2, MQTT, code reorganization and much more!).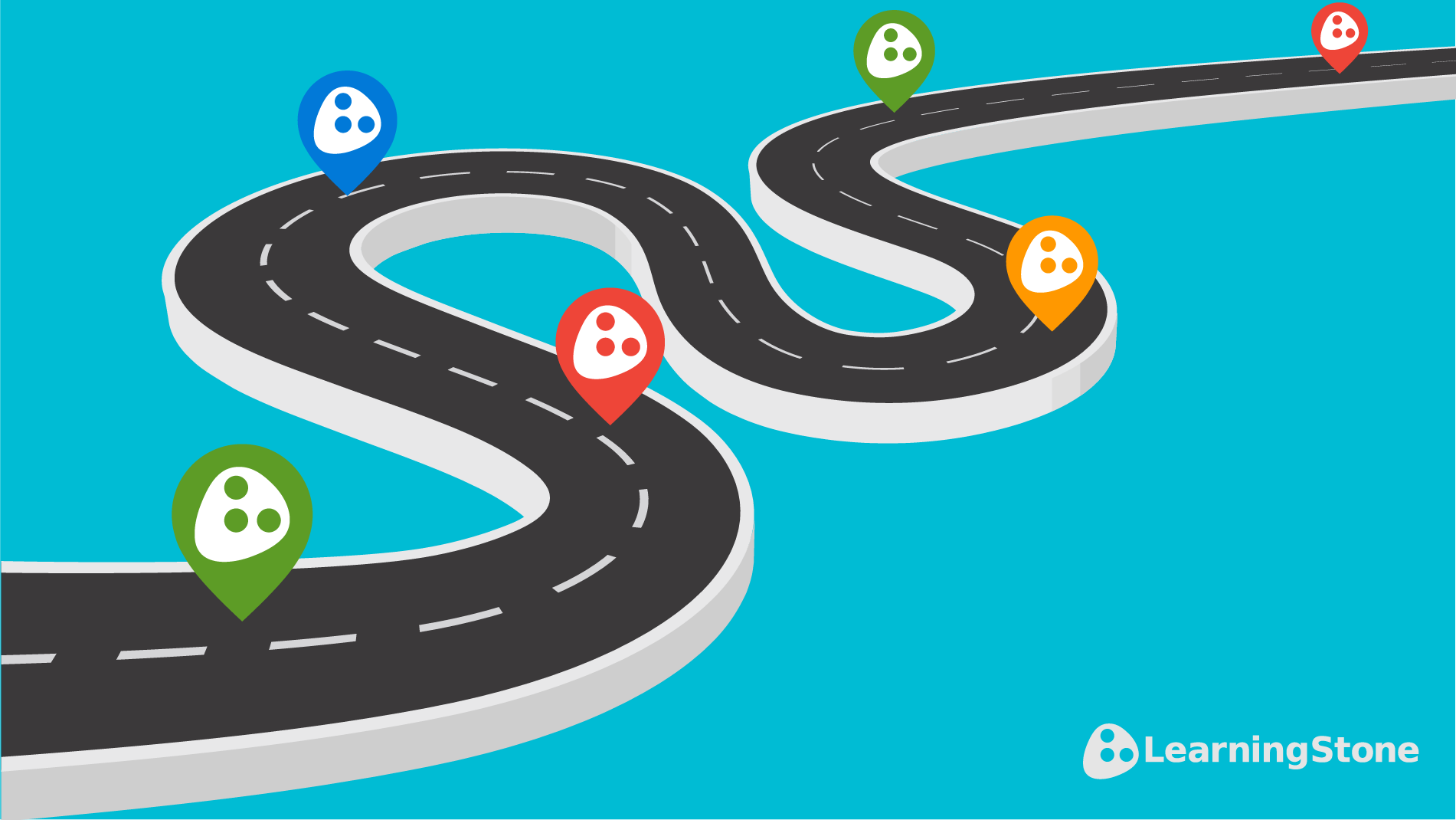 LearningStone is built on top of the amazing Zotonic framework - an open source project built on Erlang, especially for online applications that need to be super fast and reliable.
Thanks to the cooperation between our very own tech guru and CTO  Marc Worrell and the companies Channel.me and Driebit and thanks to a development grant by RVO for the security and performance parts, we have been able to achieve some major accomplishments. 
So what's in it for you?
Sorry for some of the techie language! But we know you will love what this does!
Redesigned media embedding and uploading

5–15 times faster file and video uploads

Redesign of course timeline editor and public page editor: hundreds of changes making sure the interface remains fresh and usable

Redesigned block copying: now blocks are fully copied and sections of course timelines are copied with the underlying blocks

Improved timezone picker (we hope you'll recognize your timezone now!)

Nicer fields for easier entry

Forms and quizzes improved (later this year, fase 2 of this project will go live!)

Login template is re-engineered (for end-user security and possible third party integrations) (some of this went live earlier)

And much more! 
Tech alert!
For those of you with a profound interest in web technology we mention a few of the techie things happening!
Reorganization of code (to Apps, sources etc) and standardization of low level Erlang libraries

Faster compilation of templates (individual compilations) so even faster hot code updates (we update the system while you work with it, no problem!)

Updates of the translation strings are now seamless, enabling quick deployment of new strings.

Sessionless browsing: server restart or crashes doesn't log people out.

Improved security by using

secure

session cookies with a

SameSite=Strict

attribute.

Introduction of the Cowboy HTTP-server (a new web server standard in Erlang world).

Introduction of http2 protocol for better security and faster connections.

Introduction of Cotonic: our own Javascript library that implements an architecture with web workers using MQTT communication protocols. Which offers an amazing foundation for real time applications.

All LearningStone models are now available as APIs, accessible via templates, HTTP and MQTT

New technical onboard statistics (performance, statement tracking).

Integration of LetsEncrypt (no more manual SSL certificate updates, now via Mozilla org).

All LearningStone modules reorganized to comply with the new Zotonic module layout.

Communication is now in binaries instead of Erlang strings.

Files are uploaded in small blocks, using five parallel uploaders. All managed from a Web Worker.

Improved Zotonic documentation.
* On Saturday April 10th
2-6 AM EST (New York)
7-11 AM PM BST (London)
8-12 AM CET (Amsterdam)