First winner of the LearningStone Design Award
Are you an award winner? You could be.
One of the first steps when going online with your blended training program, is making some choices about the look and feel of your LearningStone workspace. We can add your house style for free, but we love seeing some of our users going the extra mile. So much so, that we decided to start an awards series for the best design. Our first winner receives a blog about his business and… read on!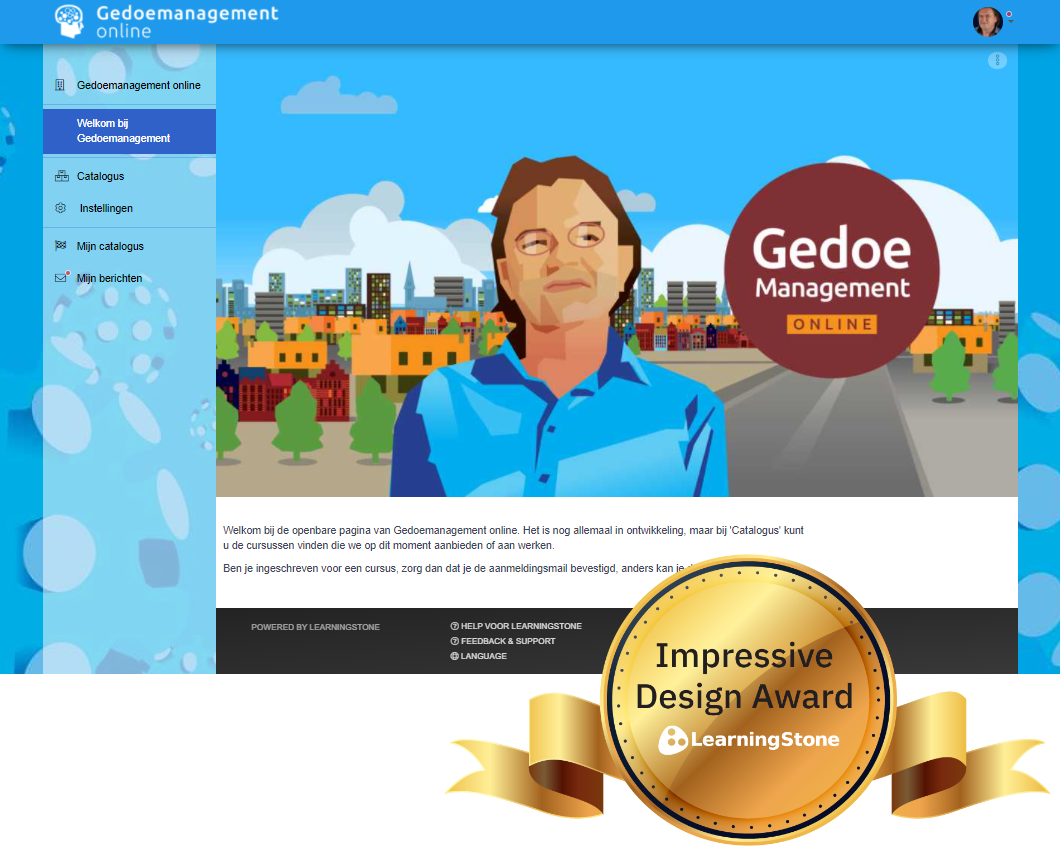 Our first winning team is Frank Schurink (founder) and Fons Moers (designer) of training company Gedoemanagement online. Read more about him in this blog.
So what makes his workspace design so good? We simply love the use of vibrant colors without it being too distracting and his own illustrations make it personal but professional (yes that's Frank). 
You'll have to follow one of his courses to see the rest, but he uses the same color patterns everywhere, even in de the background of his video's. Nice going Frank!
So what does Frank and his colleagues receive? It's about honor of course, but also this amazing marker set + high quality paper to use during training sessions with clients or brainstorm sessions with colleagues.
Interested in getting our LearningStone Design Award? Send us a link with the Feedback and Support function and tell us why you think you should get it.
Frank Schurink and Fons Moers