LearningStone progress reports and forms just got better
Today we released a set of improvements to progress reports and forms, surveys, tests and quizzes that you might be happy with! And there's more coming soon!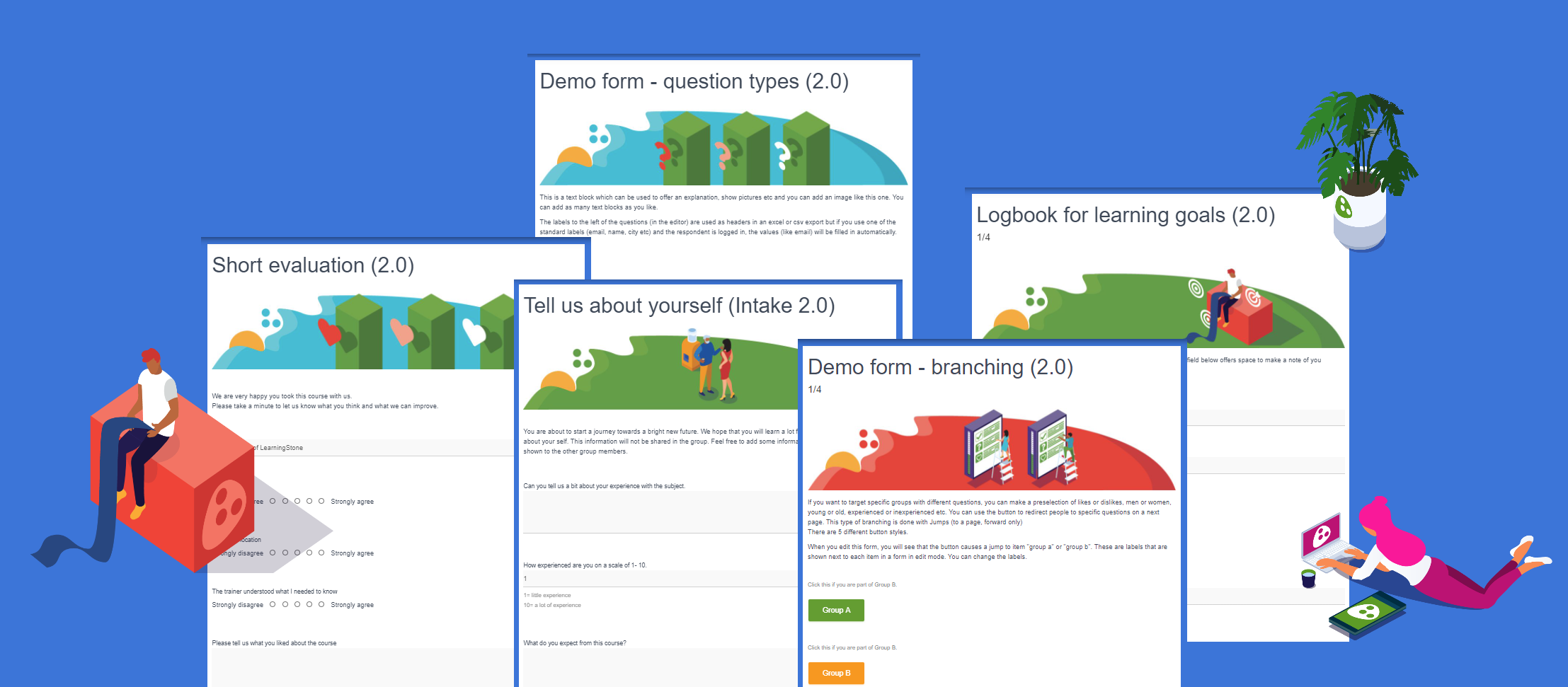 The progress report improvements:
Improved progress reports

: the progress report has been improved to accommodate large applications (better scrolling and a full screen view).


The improvements to forms (and surveys, tests and quizzes):
Overlay view:

forms in course timelines (and quizzes, tests etc) can now ve opened in a window (we call it in an overlay) besides the existing view in a new tab so that it's easier to return to the course timeline.

View previous results for participants

: this is an option in the form settings to allow participants to view the results of a filled in form, quiz, evaluation etc. A new button "View" appears next to the "Open". The default for new forms is that this feature is turned ON.

Better form settings

: Form settings

have been redesigned for easier use.

Faster re-positioning of questions:

up and down buttons.

Design

: Dozens of small design improvements (and more to come soon!).

Improved charts view

: 5-point scales are included with the pie charts (not only multiple-choice).

More to come!
We love to hear what you think!